13. anna molly
---
memory
I've always held a lot of stress in my jaw. To the point where now, I actively crack my jaw when I feel the tension (disclaimer: don't do this). As a kid, I was very angry and held a lot of that tension in my jaw. As early as 5th grade, I would listen to really angsty music (like Incubus) and chew on stuff. And that can be normal when it's gum, and I did used to chew a lot of gum (I have since given that up). However, I also chewed on pretty much anything. Pen caps, toys, whatever. I even had a designated had a designated rubber dinosaur that I liked to chew the neck of. Yeah, writing that out, it's really gross and not normal. But I remember find a lot of stress relief (and embarrassment) from chewing on things. I always was weirdly proud of having a strong jaw and bite although I have no idea if I actually do.
---
parameters
Luckily, I still have all my teeth and a (potentially) strong jaw. So, wouldn't you know, I'm just using my bite to make typogrpahy. Pretty gross, I know.
---
reflection
This was kinda fun and cathartic in some weird ways (although the
"taste of ink"
is
not
good). I think that there's a lot going on with this. I feel like it could be cool to see how people's bites differ too. Know any questionable dentists willing to provide some impressions?
Experiment B: I think that something that I should do next time is use different types of papers. Print paper is really smooth so it was kind of difficult to get a good impression on. I feel like construction paper may be good but also it's kinda fragile so maybe it would disintegrate before I could even get what I wanted. But basically, I should just grind my teeth more.
Experiment D: I was pretty disappointed with this experiment. I feel like the impressions didn't actually add much (it basically just looks like it's crumpled). I don't know, I feel like there should be a way to make this look more interesting.
experiment A. folded paper + bitten → "O"
experiment B. folded paper, bitten + ground x2 → "R"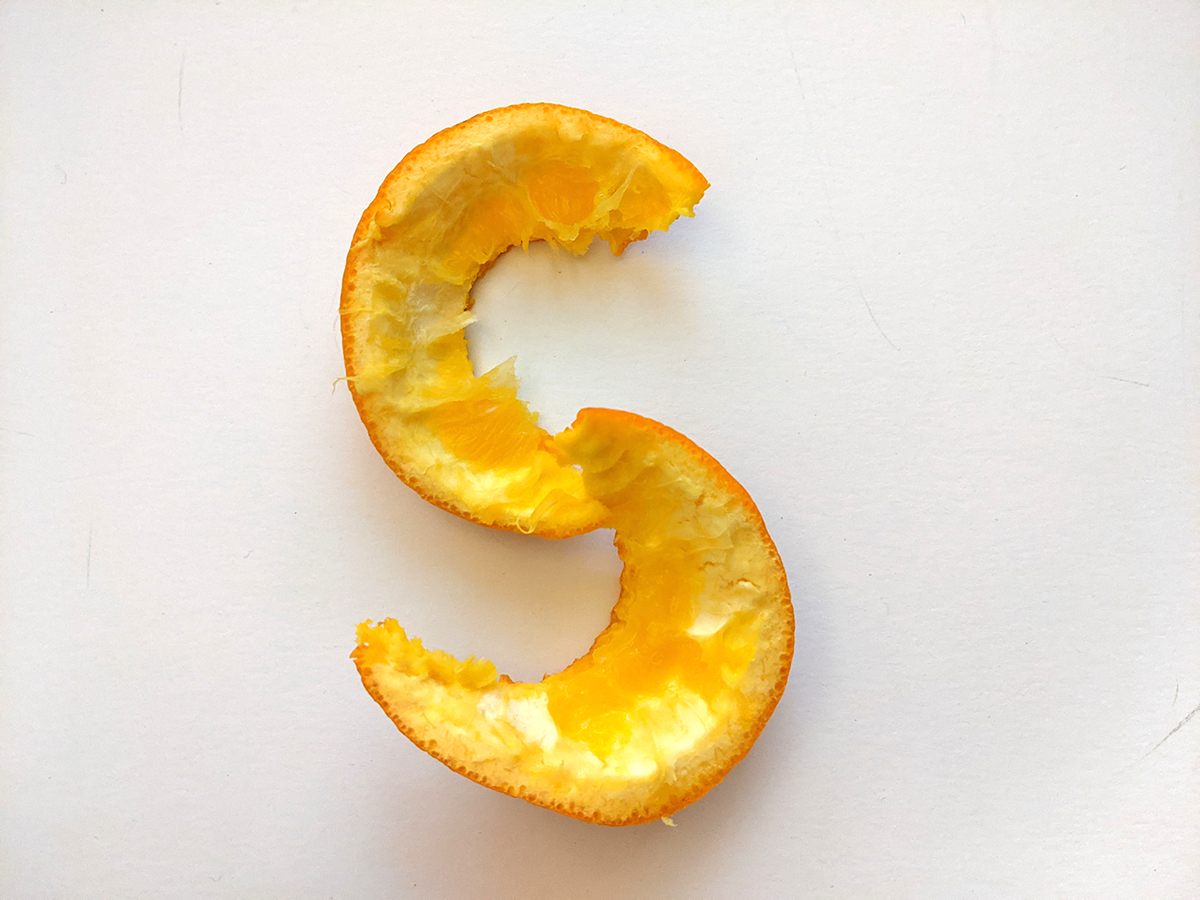 experiment C. orange rind + bittnen → Grind was much more bitter than I thought it would be, but also much softer than I thought it would be.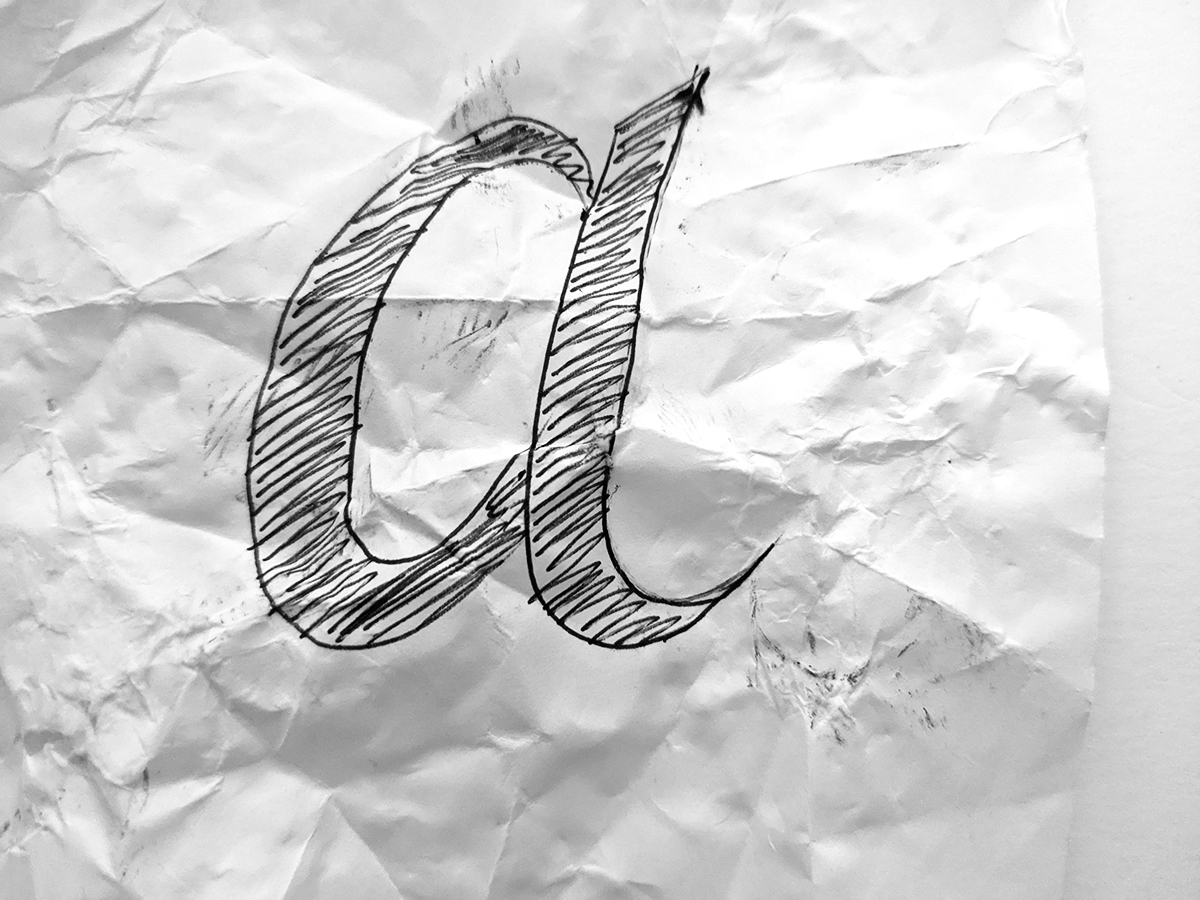 experiment D. inked letterform on paper + chewed → It tasted really gross. Don't do this.